Seamless Carbon Steel Tubing
Seamless Mechanical Tubing
Worldwide Pipe & Supply stocks & supplies Seamless Carbon and Alloys A519 Grade 1026, 4140/42, and 4130.
Our ASME tubes meeting the seamless welded tube standards needed for a variety industrial applications, automotive, as well as the oil and gas industry. We will help you get the materials you need to complete your project on time and on budget.
Size Range: 2" to 26"
Wall Thicknesses: 3/8" to 4" 
Seamless Mechanical Tubing:
Sizes: 

1/8" to 30" O.D. and .028" to 3.00" wall

Specifications: 

REW, CDSM, DOM, HFSM, CDBW

 
Heat Exchanger and Condensor Tubing:
Sizes: 

1/4" to 4.0" O.D. and .095" to .25" wall
Square and Rectangular Tubing:
Sizes: 

1/2" to 14" O.D. and .065" to .500" wall

 
JIC Hydralic Tubing:
Sizes: 

1/8" to 3.0" O.D. and .035" to .188" wall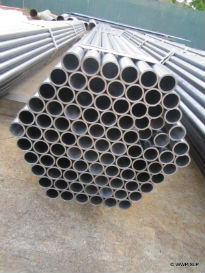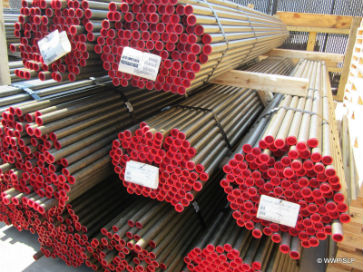 Ready to learn more?
For more information about our Tubing, contact us today to speak to a representative or give us a call at 888.903.3433