International Pipe Supplier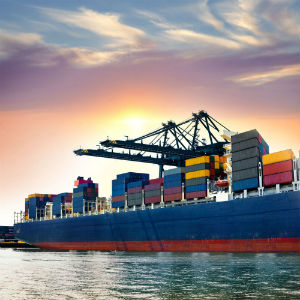 Here at Worldwide Pipe & Supply, we strive to live up to the term 'one vendor, one solution.
That means that whether our clients are looking for steel pipe and fittings or sheet metal, whether they need their products shipped to Indiana or India, we can take care of everything they need.
Our experience as an international pipe and industrial sheet metal supplier–over 20 years in the business–has certainly helped us become a 'go-to' for so many builders and companies. But there are three other assets that help us meet our one vendor, one solution goal.
Extensive Inventory
If you're going to be able to supply your clients with everything they need, well, you need to have everything they need. That's why at Worldwide Pipe & Supply, we maintain an extensive inventory.
It all starts with our pipe. We have a vast international supply of pipe inventory, including:
Line Pipe

FBE

Galvanized Pipe

Many many more
We also have pipe fittings: elbows, tees, reducers, couplings, crosses, and laterals, among others.
Flanges are also part of our inventory–from weldneck, to threaded, to lap joint. What's more, we're capable of supplying an array of OCTG products, valves, and tubing. And we even offer structural materials, including plate, bar, sheet and beams.
Global Shipping Capabilities
Another reason why we've been able to live up to our 'one vendor, one solution' goal is our ability to ship globally by maintaining our warehouse in Houston, Texas. This port access (Houston is one of the biggest shipping ports in the world) allows us to be a leader in international pipe supply, letting us ship your order fast to anywhere in the world.
Superior Customer Service
But even with an extensive inventory and fast shipping, nothing can make up for customer service. That's why we have computerized our inventory so that we can quickly respond to any request you might have. And that's why we're devoted to meeting all of our customers' needs, answering their every question and remedying all of their concerns.
Do you need steel pipe and fittings, OCTG products, structural materials, or fittings, flanges and valves? Does "one vendor, one solution" sound right for you? Contact us for a quote today.
Ready To Learn More?
Contact us today to speak to a representative or give us a call at 888.903.3433